A&G TECH
Unstoppable Growth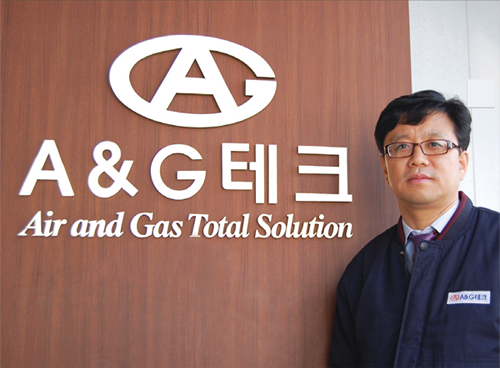 A&G Tech has been doing with our utmost in order to be of the technology's driving force of industrial development based on 20 years experience and technology.
In addition, feeling strongly responsible as an engineerlike who leads the business circles, we will not neglect the research and development to produce and supply the equipment with high quality.
Based on CompAir's technical skills accumulated for 200 years since The Industrial Revolution in U.K., we have been participating in the world market which is gradually globalized, and will be of your business partner with low-cost, in-time delivery, and high quality.
Including breathing air compressor system and safety fill-station, every compression facilities which are used as a basic facility in all industrial fields must be guaranteed in the security and performance, and it should sufficiently do its role as a cornerstone in order for the machinery and the product to be gentrified and modernized. We will do with the clients together having prepared technology, sufficient experience and keen heart as all the solutions about Air and Gas is of our business territory.
Our dream is the future of A&G Tech that we really value the relations with the clients and we would be a leader in the world.
Thank you.